Our Printing Facilities
At Aspect Press, our aim is to enable a clear dialogue between printer and designer, whilst inspiring and aiding informed production decision making.

We remove the stresses and worries of making sure your job arrives on time. With our own fleet of vehicles we can track your job in a matter of seconds, provide proof of deliveries, offer a same day or overnight service, even a timed delivery service. We can meet all of your delivery requirements on time wherever they need to be.
Plant List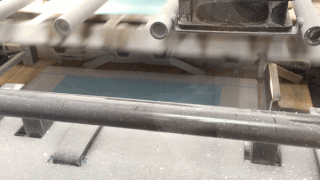 Printing
Heidelberg SM74 5 colour
perfect CPC 2000
Digital Xerox 770
Finishing
Heidelberg sbg cylinder
Horizon folder
4 head ram drill
Semi automatic on line shrink wrapping
Horizon Stitchliner
Morgana Creaser
Polar 92 guillotine
Hand finishing bench work
Ram Bundler
Foliant Laminator
IFS HSM KP80 (Compactor)
Topsetter
Heidelberg Topsetter P74 CTP
Workflow
Compose Express Workflow
Harlequin Rip
Prinect Prepress Interface
StarProof V5
Proofer
Epson Stylus Pro 7800
Complete reprographic, platemaking and print finishing facilities